LAUNCHING OUR TWO NIGHT ALL-INCLUSIVE WINTER WELLNESS PACKAGE
Two Night Package Starting at $2,825 per room
*Based on double occupancy of all 8 bedrooms. Prices vary based on room type and group size.
*Prices exclude tax and gratuity.
*This package is available until March 31, 2024.
Price Per Room$2,825 to $4,354 (2 nights)
CHÂTEAU OKANAGAN INVITES YOU
A world of natural beauty and serenity awaits. Set against the backdrop of breathtaking landscapes and surrounded by the vibrant hues of nature. Only 10 minutes from downtown Kelowna, the Château offers a truly magical escape to begin your health and wellness journey. Upon arrival, let our team welcome you with an Okanagan orchard hot cider as you're given a tour of the stunning interior, beautiful architecture, and breathtaking landscapes. Get comfortable in our cozy bathrobes and slippers as you embark on the path to rejuvenation.
Allow yourself the opportunity to disconnect from daily life and focus on selfcare.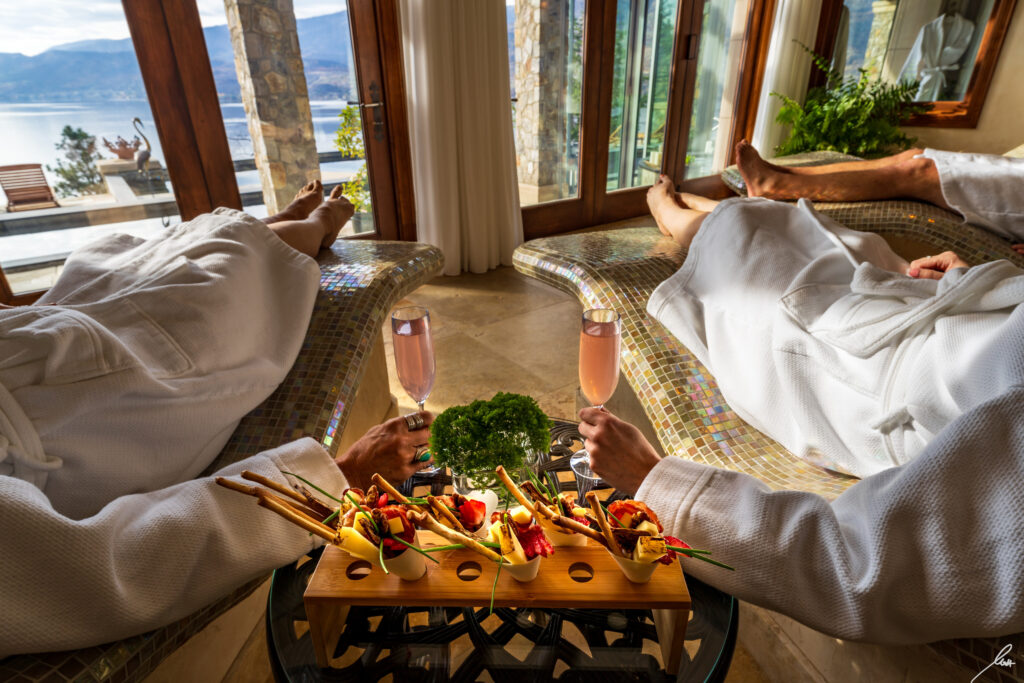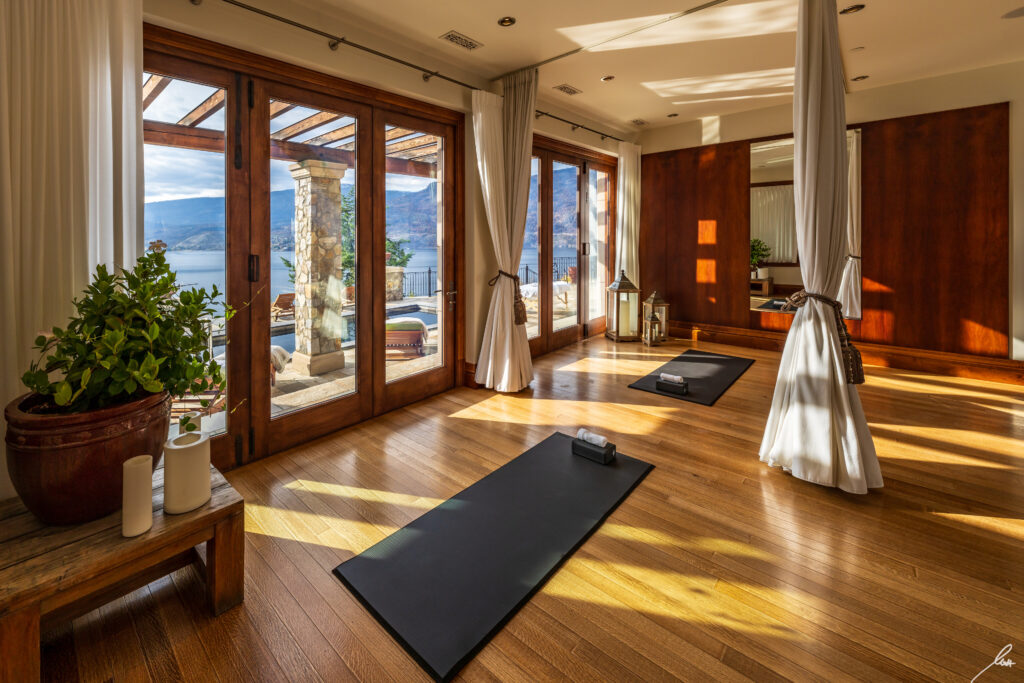 Your package offers a luxurious and revitalizing spa experience, which include a variety of indulgent services. Enjoy the expert care of professionals trained in reflexology, relaxation massage, sound healing, and yoga. With built-in amenities including our indoor/outdoor hot tub, sauna, steam room, heated loungers, a yoga studio, and an exercise gym. All services will be curated and scheduled to fit your overall health and wellness goals.
Get a true taste of culinary excellence in the warmth of one of our many dining areas. Find balance as Chef Scott highlights your transcendence to wellness through local, seasonal ingredients designed to sooth the mind, body and soul. Savour the house-made elixirs, detox teas and personalized nutritional targeted snacks and meals. We always accommodate any dietary restrictions or special menu requests required of you or your guests.
INCLUDED IN YOUR TWO-NIGHT WINTER WELLNESS PACKAGE
One hour each of the following:
Relaxation Massage
Reflexology Session
Sound Healing Class
Yoga Class
Meals prepared by our private chef:
Two Breakfasts
One Lunch
One 3-course Plated Dinner
One Interactive Dinner
Daily Snacks and Wellness Drinks
Selection of non-alcoholic drinks
Private amenities:
Skin Care Products
Cold Plunge Pool
Sauna
Steam Room
Snail Shower
Indoor/Outdoor Hot-Tub
Heated Loungers
Yoga and Meditation Room
Movie Theatre
Billiards Room
24-hour onsite Staff Support